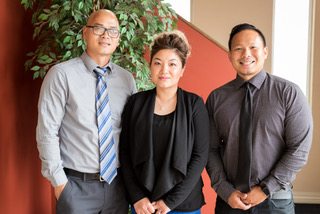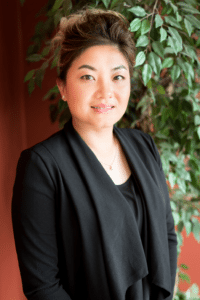 Lee Keodouangdy- Chief Executive Officer
Mrs. Lee Keodouangdy has worked in the field of human services for over 6 years. Due to her passion for helping people, Lee attended University of Phoenix studying Human Service Administration in 2014 and 2016. She put her education on hold to pursue her dream and develop Shine Bright Care, LLC.
In 2011, she began her career as a personal care assistance. Lee is experienced in caring for children, adults and seniors who have a physical and or developmental disability. Lee has a diverse background in the human services field working also as an administration assistance and later as a care coordinator. As a care coordinator, she provided coordination of services to clients for all the waiver in the state of Alaska.
Mrs. Lee Keodouangdy has dedicated herself to the field of human services with her love and desire to see people grow and reach their true potential.
Baykham Keodouangdy - Program Administrator
In reflecting on this journey, my home care career, I cannot help but think of my parents. I assisted alongside my sister, to care for them during their last years. Both mother and father had suffered a stroke, heart attacks, diabetes, dementia, hypertension and many more complications that I cannot even imagine going through.
Life as a caregiver was not easy but it was something that you just had to do, especially for your parents. Both my parents needed full-time 24-7 care, meaning they could not do anything for themselves. Every day my sister would care for them, whether it was assisting them to medical appointments, cooking and cleaning, bathing and showering, or transferring from wheelchair to bed. It was their complete care for all activities of daily living.
I think of my parents often. My father passed in 2012 and my mother recently passed in 2015. I would give anything to have them back. That would be selfish to say, as it would have meant them suffering and not living a full life. I know they are in heaven smiling down.
With the experience of caring for my parents, I was able to secure a job as a direct support professional. I was later offered a job as a case manager and excelled to become a team leader. Gradually I was promoted to being a care coordinator and from then on, I just knew this was meant for me.
This is my calling; this is my life's purpose. I went on to experience greater things in this field of Human Services. To care and help individuals and families find support and services needed to navigate the system to meet their needs, is such an honor and rewarding experience to be involved in.
I would love to thank my parents for giving me the opportunity to have the experience of caring for them and go on to do something great with helping others find care and support in the community.
Lou Saeteurn – Executive Director
Living in Anchorage, Alaska for over 20 years has given me a special insight into the needs of our community. As the Co-founder of the Shine Bright Care, LLC, I am passionate about meeting the needs of our members by providing them with everything they need to live healthy, happy lives. Prior to founding Shine Bright Care, I served in the Navy for four years. I am a proud Veteran who is inspired to continue keeping Anchorage a wonderful place to live.
My experience in healthcare has helped me develop a comprehensive understanding of excellent care. As Executive Director, I am responsible for managing relationships with our clients, guiding the strategic vision of our organization, and ensuring that we meet and exceed the strict regulations and best practices of our industry.
Leading the passionate and committed team at Shine Bright Care has encouraged me as I've witnessed the change we've made in the lives of our clients and their families. I look forward to continue leading the organization and collaborating with different medical sources to create partnerships built on a foundation of high-quality care.
Prior to Shine Bright Care, I led an experienced career in Information Technology where I pursued a love for innovation, client relationships, and design. Previously I served as a Network Engineer at GCI and AT&T Alascom. I also hold two Bachelor Degrees, one in Network Technology and the other in Network Security.
My business and information technology experience has helped me learn how to collaborate with different parties to redefine the standard of quality in our industry. It has also given me a unique ability to listen and empathize while providing guidance tailored for different needs and financial pictures. In this way, every aspect of Shine Bright Care, LLC is specially designed to provide a warm, welcoming, and excellent experience for every client.